About Snow Country Hardwoods
Snow Country Hardwoods was established in 1998, and is located in Hurley, Wisconsin. Today, Snow Country Hardwoods is one of the largest manufactures and distributors of quality Northern Solid Hardwood Flooring and Dimensional Products.
Using the latest state of the art equipment, Snow County Hardwoods manufactures various flooring and millwork items from locally grown Northern Hardwoods. Our specialty items include Solid Hardwood Flooring for residential and commercial use, Dimensional Lumber, Paneling, Mouldings and Millwork, Glued Panels, Butcher Blocks, and Finger Jointing. Unlike other large manufacturers, Snow Country Hardwoods has complete control over its entire Lumber Sourcing & Manufacturing. Much of its lumber is sourced from its own locally grown timberlands, sawn at its own Sawmill, dried in its own Dry Kilns, and finished product shipped with its own trucking fleet. This enables complete control throughout the manufacturing process to ensure consistent, high quality lumber.
We pride ourselves on possessing the most high-tech and computerized machinery, allowing for exacting specifications in terms of width, length, color, manufacturing, surfacing, ripping, & packaging. Our base of satisfied customers begins within the United States and extends throughout Canada, Europe, Asia, and the Middle East. Customers includes buyers populating various industries, including flooring, cabinetry, furniture, and millwork. A significant amount of our lumber is harvested within a 100-mile radius of our mill, providing both consistency and uniformity in color and character.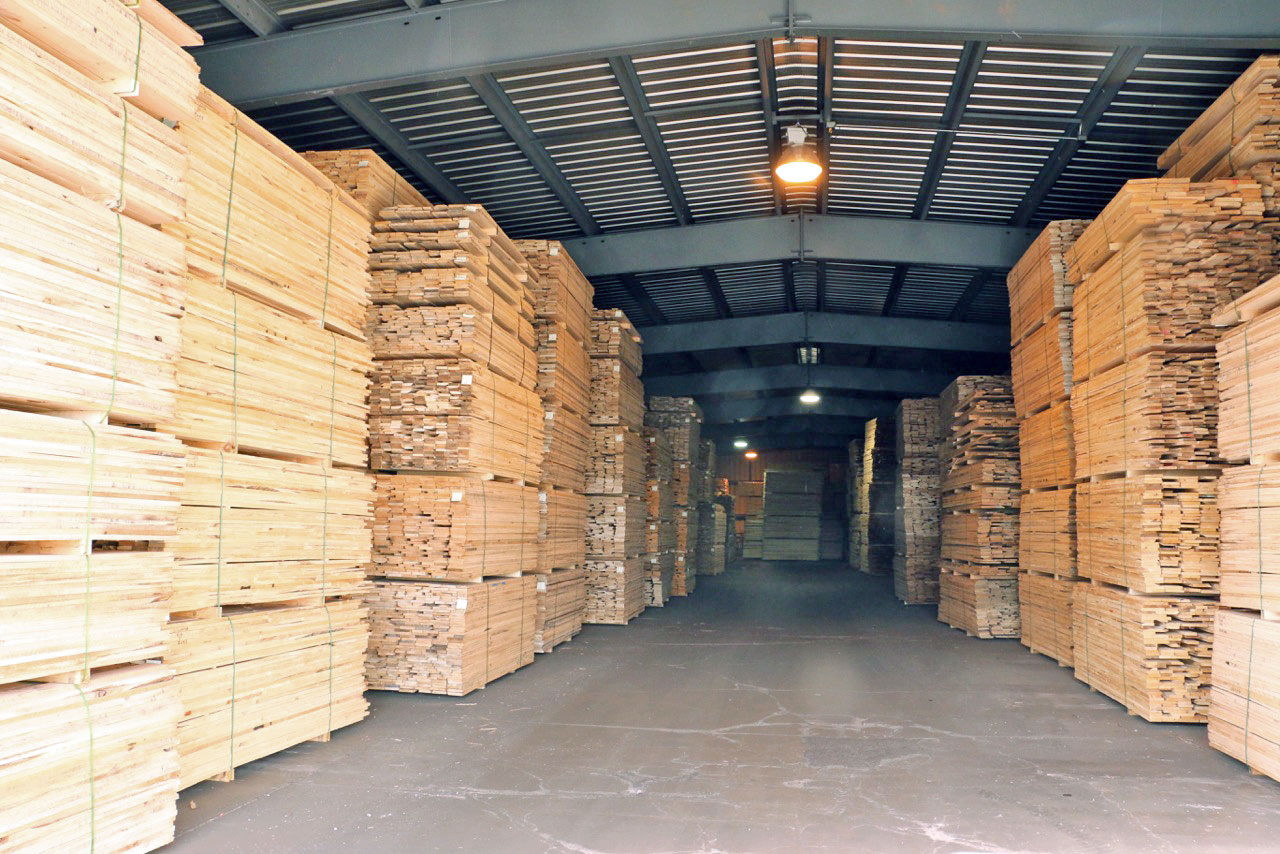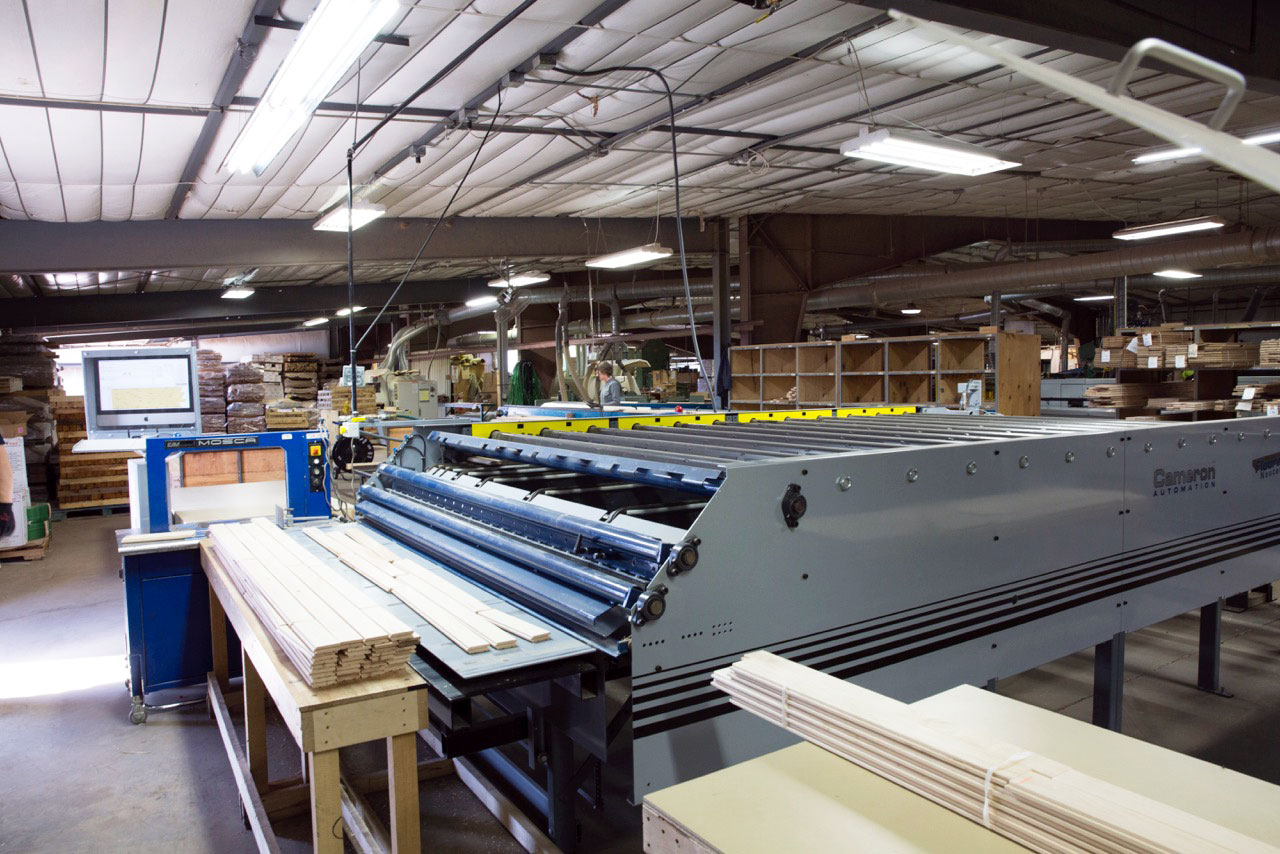 Snow Country Hardwood Services
Snow Country Hardwoods offers unique, high quality hardwood lumber sorts which exceed traditional industry grading parameters.
Offering solid 3/4'' flooring in various widths and custom widths. Stocked sizes include 1-1/2", 2-1/4'", 3-1/4'', 4" & 5" widths and can be installed for residential and commercial use. Species Include:
Birdseye Hard Maple
Cherry
Hard Brown Maple
Hard Rustic Maple
Hard White Maple

Hickory
Red Birch
Red Oak
Rustic Hickory
Rustic White Ash

White Ash
White Oak
Yellow Birch
---
Paneling available in 4'' and 6'' widths. Tongue & Groove and End Matched available. Species Include:
Aspen
Birdseye Hard Maple
Birch
Black Ash
Custom Specialties

Dimensional Parts and Components for S4S Board Programs and Cabinet Manufactures
Finger Jointing Capabilities
Glued Panels and Butcher Blocks
Basswood Shutter Parts & Components
---
On-Time Delivery

Snow Country Hardwoods utilizes its own fleet of trucks, provided by its sister company, Snow Run Trucking, LLC. Snow Run Trucking has 6 of its own 48′ curtain side trailers used for delivering Snowbelt Hardwood's and Snow Country's customer deliveries. Domestically, delivery distances range from short, in-state routes and extend to both the West and East Coasts. Having its own trucking company allows Snow Country to offer economical rates while also satisfying the delivery timeline demanded by JIT business practices.

​​Snow Country ships throughout the United States and Canada. In addition, its products are exported into foreign markets throughout Asia and Europe.
Contact Snow Country Hardwoods
Address:
1300 Odanah Road, Hurley, WI 54534
Contact Person:
Jean Blodgett
Email:
This email address is being protected from spambots. You need JavaScript enabled to view it.
Phone:
715-561-5200